Murrieta Tax Services and Tax Planning
Hire a proficient Murrieta Tax Services and Tax Planning
Murrieta Tax Services and Tax Planning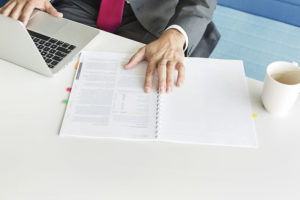 It's about that time that the IRS will come knocking, and your books are not in order. You are not ready to face the stiff punishments of those who are found guilty of tax evasion which may include several years in the slammer, so it's time to work on putting your books in order.
Some business owners try to maneuver this phase by using online tax software to prepare their books instead of looking for reliable persons offering tax services in Murrieta. Don't be one of such persons who would have issues with the IRS for trying to do this on their own and creating a huge mess in the process. Instead, seek out the expertise of reputable tax services companies like SmartCPA.
Why SmartCPA? We are a reputable firm with over 25 years of experience in handling tax services in Murrieta and environs. Also, our team is rock solid comprising of attorneys, certified public accountants (who are duly registered) and certified payroll specialists. With our vast experience in these matters, we can confidently boast of over-delivering on our promise to make your books sparkling clean so you're loved by the IRS. Using the right tax strategy which is well planned and complies with the IRS policies we assist businesses, organizations and individuals get the best tax services in Murrieta.
At SmartCPA our specialists are attentive to details and happy to help you with your bookkeeping even if they haven't been updated. Our tax services in Murrieta are exceptional and trusted. Contact us today and take advantage of our free consultation to get started.
Get a Tax Planning Specialist Murrieta
Tax payments can bankrupt a business lacking a tax plan. And the government wouldn't lift a finger to make things right. Having a well-thought-out tax plan can ease the burden of these payments on your business reducing the possibility of financial doom. Drafting a tax plan requires the expertise of tax planning professionals, and SmartCPA is a recognized name in the industry in Murrieta, CA.
With highly trained staffs who understand the problems of small and medium-sized businesses, we have redefined the meaning of value through the premium services offered to our clients. SmartCPA doesn't only sort out your tax plans; we oversee the working of your business. Our accounting experts can put your books in order while rendering other accounting services required for the smooth operation of your enterprise. Though your business might experience stagnation at some point, our strategy planning specialists will find ways of improving the income generated through feasibility studies and other methods. A balanced cash flow is essential towards to the continued existence of a business, and we have professionals who would pursue such ideals so your enterprise is both stable and strong. The IRS might be the government agency many businesses want to avoid any confrontations with, and this is understandable; the government's tax collector can be exhausting to deal with. But you don't have to worry; SmartCPA can handle your tax issues with the IRS and if necessary, bring such a case before a competent court since we have legal attorneys who are well-versed in this regard. We are willing to make your business work beyond your wildest imagination; all you have to do is contact us through the details below, and utilize our free consultation session to confirm our capability or lack thereof.
SmartCPA
5843 Pine Ave
Chino Hills, CA 91709
833-394-5758