Tax and Accounting Services for Small Businesses in Newport Beach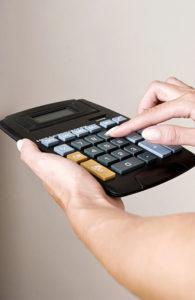 In the dead center of the Coast of Orange County is this beautiful city called Newport Beach. It is bordered on the south by San Diego County and the north by Los Angeles County.
The city has a thriving business environment, good schools, modern infrastructures, shopping malls, and beautiful home systems.
The Newport bay has more than 4000 different docked boats and the 8-mile-long ocean beach in the city is used by residents and tourists for surfing, fishing, and swimming as well as many other aquatic activities.
Although the city attracts thousands of tourists daily, the population of the city stands at about 85,290.
Since Newport Beach offers an enabling environment for most businesses, it has become a hub for the converging of several business projects. Consequently, the government takes business tax and accounting seriously and has severe sanctions for any entity that defaults.
That's why most businesses take their tax and accounting services to well-known third-party firms. This is because these firms have a deeper knowledge of the tax reforms and the best way to navigate them to save more money and run business smoothly.
For tax and accounting services for small businesses in Newport Beach, SmartCPA is what you need.
SmartCPA is a well-known firm that offers some of the most reliable services as pertain to tax and accounting. We have professionals that are well trained and with licenses that means they have the freedom to work anywhere in the state.
We perform services like estate planning, tax planning, and filing, financial statements, forensic accounting, litigation services, audits, and many more.
Our clients can also enjoy a free case evaluation and a no-charge business consultation all round the clock. Once you hire our services, we get to work immediately and our staff merges with yours. So, we view your business from your angle and provide suitable services and on time too. Even if you can wait, your business can't. Hire SmartCPA today and enjoy seamless tax and accounting services.