Norwalk Accounting and Bookkeeping Services
Find the best a skillful Norwalk Accounting and Bookkeeping Services
Norwalk Accounting and Bookkeeping Services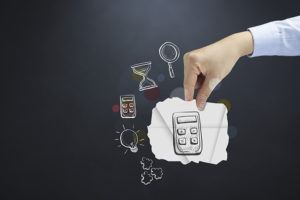 Any small business owner you ask what his/her goal is would have something to say about expansion and making a profit. These goals are achievable but you would need to have well-kept books, tax records and other accounting needs which might require auditing when the business starts thriving. We understand that you as a small business owner might not understand how to properly have your books checked which may lead to problems with the IRS and tax court. This is where we at SmartCPA certified accounting firm come in. We are a certified accounting services provider in Norwalk, CA and dedicated delivering exceptional service to our clients.
SmartCPA accounting company provides certified accounting professionals with the technical know-how to help small businesses keep an accurate book. Our team comprises of certified payroll experts, certified public accountants, and attorneys. So whether you are looking for a discrete payroll specialist or an accounting professional for auditing or preparation of financial statement or you need an attorney to represent you in a tax court and defend your interest, SmartCPA has the right professional for the job. We have offered our expert accounting services to Norwalk residents and businesses for over two decades and have received nothing short of accolades for exceptional service. We would love to offer you the same service. You can be sure that you would be treated professionally and receive the best service as required. Contact us for a free consultation and learn about how we would assist you with accounting services tailored to your small business.
Acquire Expert Bookkeeping Services Norwalk, CA
Sometimes because business owners do not want to spend money, they decide to do their bookkeeping on their own. While this might seem easy at the start, you are bound to run into several errors and complications and this will make you stressed. Then you begin to run the late runs of trying to organize your transaction records for external bodies who may want to make use of it. In the end, you still hire an expert to help you and you may pay more than you would have if you had hired one from the get-go. So it is recommendable that you hire an expert today.
To acquire expert bookkeeping services Norwalk, CA, have you checked out SmartCPA?
SmartCPA is a renowned firm of a team of expert bookkeepers who are some of the best you can find in the state (California). Our services are highly professional and with our wealth of experience, no kind of bookkeeping complications will be new to us. You have to sit back and focus on other aspects of growing your business and let us handle your accounting solutions properly.
We ensure that you have access to your financial data at any moment in time as well as keep you abreast with the current or most recent changes in the government laws about your business and tax regulations.
We also ensure that your tax payable is kept to the least amount and hereby you have more post-tax earnings.
You can boldly approach investors or government bodies who might require your financial statements because you have a properly done bookkeeping.
Access to all these is free because we do not give any upfront charges except until we have finished doing our job.
SmartCPA
5843 Pine Ave
Chino Hills, CA 91709
833-394-5758