Norwalk Tax Services and Tax Planning
Top an Experienced Norwalk Tax Services and Tax Planning
Norwalk Tax Services and Tax Planning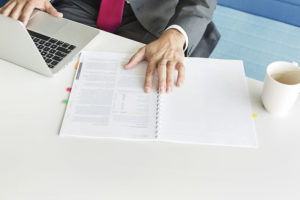 Individuals, as well as large and small organizations, need to and have to pay close attention to their tax compliance – an important thing to do to keep Inland Revenue at bay.
The business environment in today's world is quite dynamic – unpredictable. Therefore if you are to deal with the changes and achieve any positive result, you ought to deal with tax requirements properly, amongst others.
If you are in California or Norwalk precisely, you can get efficient tax services and solutions at SmartCPA. We can help you with your tax strategy, tax planning, and compliance.
We have some of the best accounting experts here in California, garnished with many years of experience in the practice.
We are a leading company in tax services because we offer premium tax and business advisory services in a rather highly competitive business environment and our plans can be tailored to suit your business needs.
We ensure that our vast experience in the practice is employed, as well as unbiased attention, to provide your firm with every element needed to achieve the heights that have only existed in your fantasies.
While handling your finances, we also provide you with essential financial and tax counsel and we are sure to keep you in the light from planning to the execution of your tax programs.
Hire Experienced Tax Planning Professionals Norwalk
There are different spheres in the running of a business. Many business owners have found out the hard way the importance of delegating certain tasks to professional companies with the right reputation. SmartCPA is one of the firms trusted to handle tax planning within Norwalk and environs. And we have done so without difficulty. Small and midsized businesses in California have come to see us as partners in the struggle for a survival.
As a certified public accounting firm, SmartCPA offers our client quality services which are cost-effective. This has made us a favorite among small and medium-sized businesses for just about any business-oriented service they seek. Our employees are well-trained to do their jobs diligently and with fervor. We don't rest on our oars until the client is satisfied. Every business will find solace in the services we offer since SmartCPA isn't just about tax planning. We help our clients with their tax auditing, bookkeeping, strategic planning, business consulting, compilation & review and a lot more. Apparently, we have your business covered in any area you can think of. And we do our job with the dedication of someone with a sense of belonging because we consider our client's business like ours.
If you have any issues with the IRS or a tax case before a competent court, SmartCPA will have our attorneys deal with your situation swiftly. Interested in learning more of the possible ways we can help you? Then contact us through the details below:
Give yourself the time to grow your business and commit your tax services into capable hand by hiring an expert at SmartCPA.
To hire a tax services expert Norwalk, CA, reach us at our address below.
SmartCPA
5843 Pine Ave
Chino Hills, CA 91709
833-394-5758