Find the top rated Ontario Tax Consultant
Ontario Tax Consultant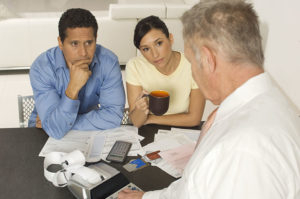 Some taxpayers do not know how to go about their taxes. Some don't even think they need to hire a tax consultant to help them with their tax planning and compliance. For the records, the roles of an accountant and a tax consultant are quite different. A consultant is one that is specifically trained in tax laws and knows the tax situations of every taxpayer based on their investments. A tax consultant should be able to help you see the best legal means to reduce your liability and help you find the right credit and deductions for your tax situation.
For a properly done tax job, you should hire a tax consultant from SmartCPA. We bring SmartCPA to the residents of Ontario. SmartCPA is a well-known consultancy agency in California that has spent a better part of its existence providing essential assistance and tax advice to individuals as well as businesses in the state.
We are a team of highly experienced tax consultants with vast experience of more than three decades. Our services are personalized to suit your business needs and we know how to strategically position your business to enjoy the full benefits of your tax bonuses and refunds. Take full advantage of our free consultation and acquire top tax services. We will also keep you constantly updated with the tax law changes so that you know how and when to begin to organize your tax filings.
Hire an experienced tax consultant in Ontario, CA to help solve your tax-related issues. You can call us on phone or walk into our office with the details below.
SmartCPA
5843 Pine Ave
Chino Hills, CA 91709
833-394-5758