Ontario Tax Services and Tax Planning
Get an efficient Ontario Tax Services and Tax Planning
Ontario Tax Services and Tax Planning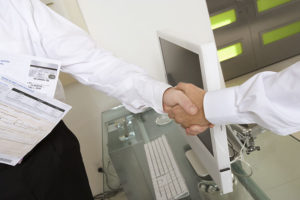 One of the most frustrating and confusing things any businessman or organization can do is preparing their own tax. Even at that, the aim might be to avoid paying experts to handle it in order to reduce cost but it might end up becoming costlier than the expert would have charged. A simple reason it is important to hire an experienced tax services expert from the onset.
There are trusted experts all over California and the United States in general. However, if you are looking to find reliable tax services in Ontario, CA, SmartCPA is your best bet.
SmartCPA is a trusted firm with decades of experience in handling clients' tax services in Ontario.
Our experts are trained to exhibit 100% devotion and using the latest techniques in steering your business in the path of success.
We have several years of experience in this practice and as such have held our own in the industry. We have dedicated our services to helping businesses – both small and large overcome the ado of having to oversee their tax computations and business growth at the same time.
Our experts are versed in the laws of the city of Ontario and hence work in accordance, making you aware of every tax changes available and potential pitfall in order to avoid them.
The advanced business counsel comes at no hidden charges and as a matter of fact, you do not have to be worried about charges. You should only worry after we have completed your tax and business solution for the stipulated period.
Get a Tax Planning Expert Ontario, CA
The business world is a jungle, and only the smart survive. Being smart entails putting round pegs in round holes. This approach should be adopted in the handling of your tax plan. There's a lot at stake in running a business, and going solo isn't exactly the smart thing to do. Your tax plan would be better put together if handled by a team with the required level of awareness on the direction to take for the good of your business. At SmartCPA, we have the capacity to deliver a tax plan which will block all financial conduits in your enterprise preventing the loss of funds.
What makes SmartCPA stand out is our commitment to the affairs of our client. We value the working relationship we have with our client and prove this in the way we handle their account with us. Our team consists of trained professionals with several years of experience doing the same thing in different ways. Having successfully handled the accounts of many clients in the past, we understand what works in this turbulent marketplace. Our services are not only tax-related, but we also offer a wide range of services aimed at helping the businesses of clients perform optimally regardless of how stifling the competition might be. Perhaps your business isn't doing quite well, you don't have to worry. Our strategic planning experts can take an in-depth look at your business and proffer viable solutions to the situation. And that's just one of the many services we offer our clients. If you would like to have us provide cater for your business in a professional capacity, contact us through the details below.
SmartCPA
5843 Pine Ave
Chino Hills, CA 91709
833-394-5758