Placentia Accounting and Bookkeeping Services
Top rated Placentia Accounting and Bookkeeping Services
Placentia Accounting and Bookkeeping Services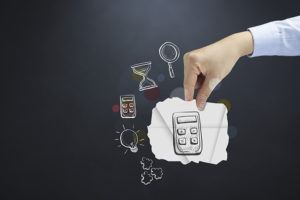 Small business owners have a lot of their hands, especially struggling to scale up their businesses. Adding the stress of accounting to their problems is something most would rather not do, which leads to more problems with IRS. To avoid issues like this, having an accounting professional go through your books could be very beneficial. For individuals and businesses in Placentia who are seeking excellent accounting services in Placentia, CA, SmartCPA certified accounting firm has the experts to handle your books. Our vast team consists of professionals every small business needs for efficient and effective accounting services from certified payroll specialists to attorneys and most importantly certified public accountants.
At SmartCPA we will help you achieve your accounting expectations so you can focus on the smooth running of your business, and ultimately making the most income. Our service can be customized according to your pressing needs so you can choose to focus on tax preparation or tax planning or adding payroll or any of our other services. With a solid 20+ years of offering our stellar services to individuals, small businesses and corporations in the state of California, SmartCPA has become a trusted name for accounting services in Placentia and environs. Our senior and key members of staff have a combined experience of over 50 years and are adequately well-rounded in handling whatever accounting tasks they are assigned. Let us help you achieve your business expectations by reducing your areas of concentration and helping you focus on the most important part of running a business – generating sales/profits. Our free consultation lets you take advantage of our huge experience and get started, contact us today to begin.
Hire A Professional Bookkeeping Services Expert Placentia, CA
Setting your company's bookkeeping records straight isn't something you do because you want to improve your business alone. It is also a legal obligation. The law requires that you have your records of financial transactions – expenses, purchases, and sales well organized. Failure to do this might incur a fine from the court because an unorganized record might mean your tax returns would be incorrect and hence incur another tax bill from the authorities. The stress involved in these should make you get a professional bookkeeper to handle your business.
In Placentia, CA, you can hire a dedicated bookkeeping services expert at our company, SmartCPA.
Hiring our experts mean getting rid of any future inconveniences that come with the management of your company's finance. We make use of the best systems and the most appropriate software after reviewing your business and deciding which one is best for you.
However, government laws play a vital role in our services because we strictly pay attention to those and understand how dynamic they can be.
We know the importance of properly organized bookkeeping and that is what we use our wealth of experience for; giving you the much-needed peace of mind and helping your business advance to unimaginable heights. We go through the length of the process of bookkeeping to ensure that no stones are left unturned.
Enjoy our free case evaluation and only pay us after we have set your records straight.
Hire a professional bookkeeping services expert today from SmartCPA. Our contact details are seen below.
SmartCPA
5843 Pine Ave
Chino Hills, CA 91709
833-394-5758