Placentia Tax Services and Tax Planning
Find the best a skillful Placentia Tax Services and Tax Planning
Placentia Tax Services and Tax Planning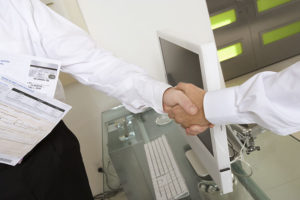 To reduce your tax liability, you need adequate planning and efficient tax strategies. These strategies are sure to improve your tax compliance and consequently improve your after-tax profit.
Many business owners and large organizations stay afloat by paying close attention to their tax law, tax code, and updated tax regulations as well as making it a point of duty to be in various tax seminars.
For businesses in Placentia, CA, you can get a reliable tax service expert at SmartCPA.
Our expertise at SmartCPA is to handle clients' tax and business solutions, thereby giving you all the leverage for good success.
Are you a small businessman and is tensed because of expected charges? The good news is that we do not charge any upfront payments until we are done with your tax planning and execution.
We have thrived in the highly competitive financial environment, gaining decades of detailed experience in the process. Our tax experts provide personalized services for your business and make use of the most developed and recent techniques to aid these solutions.
Due to the strict financial and business laws of Placentia, our experts have dedicated their time into mastering and using these laws to your advantage.
Our devotion to helping businesses look good on their tax books is unmatched all across the state of California and the country at large.
Engage the Services of a Tax Planning Specialist Placentia
The IRS has an unpleasant reputation in the business community. With many enterprises slammed with huge tax bills, they have a reason to dislike the government's tax collector. However, this shouldn't be the case if a thorough tax plan was created to manage how the company pays the government its dues. Perhaps the problem is finding knowledgeable individuals with an understanding of what it takes to put together an effective tax plan. SmartCPA is a certified public accounting firm with well-trained professionals whose specialty is helping companies plan their tax payments.
At SmartCPA, our professionalism speaks for itself. We have helped businesses in Placentia, CA take care of their tax plan promptly and effectively. And whenever any of our clients had issues with the IRS, we provided them with the right representation at the government agency in its place. We would gladly oblige you with a similar arrangement. But if you're interested in other business services we offer, our strategic planning experts, seasoned accountants, and business planning specialists are available to discuss your situation with you.
Individuals looking to kick-start their journeys into the chaotic business environment are guaranteed our sustained assistance. From analyzing your marketing requirements to the capital cost of the business, we can help you put together an actionable plan to get your business off the ground. If you have a non-profit, we can tie up the financial loose ends as regards the tax-exempt associated with such organizations.
Hurry now and take advantage of our topnotch service when you hire a reliable tax service expert Placentia, CA.
Reach out to SmartCPA at the office address below.
SmartCPA
5843 Pine Ave
Chino Hills, CA 91709
833-394-5758