Pomona Accounting and Bookkeeping Services
Top Rated Pomona Accounting and Bookkeeping Services
Pomona Accounting and Bookkeeping Services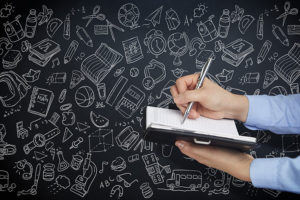 Would you rather not have your small business running smoothly without having to worry about your bookkeeping and accounting? The work of certified accountants who are proficient in accounting services could make you focus more on effectively running your business. If you are a small business owner in Pomona, CA and would like to have your business accounting needs to be handled by someone with the right skill set and experience of handling accounting related services, then SmartCPA accounting firm is where you should look.
SmartCPA certified accounting firm is a 5-star accounting firm, certified and with a staff team consisting of attorneys, certified accounting professionals and certified payroll specialists who are ready to fully understand your small business needs and work efficiently to see that your business accounting needs are handled. Our highly experienced staff members with 50+ years of collective experience understand the needs of every small business owner, they understand how to dutifully go about creating financial plans, auditing tax reports and having accurate books. Working with us will give you access to highly experienced members of staff and of course access to unlimited business advice. You are sure of 100% satisfaction with our small business, big service mantra as we try to focus on delivering exceptional services to small business owners.
As a business owner in Pomona, CA, it's paramount that you have your books in order and SmartCPA is just right for you. Get in touch with us today for top-notch accounting services in Pomona, CA.
Hire Exceptional Bookkeeping Services Pomona, CA
If you own or just began a small business, you can handle your bookkeeping on your own. This will help you save money. However, as your business grows, your bookkeeping needs will increase because you will definitely have more transactions to cover. You will also have other things like board meetings, workshops and special training which you need to pay attention to so that your business continues to grow. Outsourcing your bookkeeping needs may be a shrewd decision at this stage.
All you have to do is hire exceptional bookkeeping services Pomona, CA. but where?
We bring you SmartCPA. We are a superior five-star accounting agency that provides business solutions to medium and large organizations.
We have a team of some of California's finest bookkeepers who are highly experienced in the practice. We make use of the best and updated software in tracking your records and one of such is 'Paddle.' Along with our updated software, we use the latest methods if your bookkeeping might require some manual inputs.
Whether your business requires daily, weekly or monthly bookkeeping needs, all you have to do is reach out to us and we shall advise you on the best suitable for your business; in other words, you will enjoy personalized services from our trained experts. We also give advice that will keep you safe from heavy tax in the future and also help your business function rightly within the jurisdiction of the law of your city.
Even if you can wait, your business can't. Hire exceptional bookkeeping services Pomona, CA from SmartCPA today.
SmartCPA
5843 Pine Ave
Chino Hills, CA 91709
833-394-5758