Pomona Certified Public Accountant
Get a Competent Pomona Certified Public Accountant
Pomona Certified Public Accountant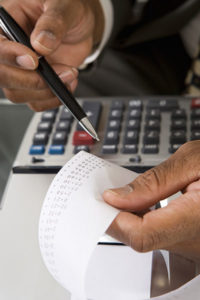 It's obvious the roles of a certified public accountant plays are very vital, and if you are an individual or a small business interested in hiring one, you should look towards us at SmartCPA accounting firm.
For the records, SmartCPA accounting firm is a duly registered company with over 25 years of active service and we field some of the most experienced and revered certified public accountants in Pomona, CA. Our team of friendly experts is available to handle your business needs which includes but not limited to creating and analyzing budgets, auditing your business accounts for errors, fraud, overspending, and misinformation, working with your tax returns and ensuring your financial information is duly analyzed and taxes paid as appropriate. Your certified public accountant in Pomona would also perform several duties which include bookkeeping, financial planning and recommending fiscally advantageous ways you or your business could save more money.
With a solid team of both attorneys and certified accountants, SmartCPA consult delivers stellar services to businesses, individuals and corporations in Ponoma, CA and environs. We have a tactical, ethical yet personal approach of taking on the accounting business which allows us to put "you" our clients, before the numbers. This is why we have been nicked the "Big Client Service" for our exceptional modus operandi. At SmartCPA, we are committed to delivering exceptional service to our clients and we believe that the quality of service rendered is as much important as the quantity of business gained. If you are in Pomona, CA and require the services of an exceptional certified public accountant to handle your books, reach out to us today.
SmartCPA
5843 Pine Ave
Chino Hills, CA 91709
833-394-5758