Pomona Tax Services and Tax Planning
Top Rated an Experienced Pomona Tax Services and Tax Planning
Pomona Tax Services and Tax Planning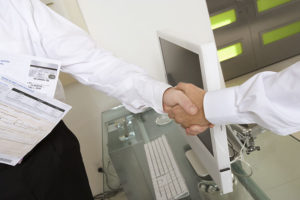 It might be quite impossible to handle business proceedings as well as tax manipulations because of the complex nature of the latter. As a matter of fact, it can be quite impossible to handle your tax planning and execution on your own. Hiring an expert is the solution to the problem.
Are you a business owner in Pomona, CA? Do you want your tax payable to be the least amount that the law requires? Then you need to hire a technical tax services expert to handle his/her business and you need one from SmartCPA.
SmartCPA is a credible Tax Advisory firm that prides in some of the best tax advisers in the state of California. Our firm understands the importance of tax solutions to businesses and has a team of highly devoted tax service experts who will provide you with premium services for the growth of your business.
Leave all the hard work to us as we have provided many businesses with stellar tax services in the past and have more than 25 years of experience in the bag.
We pay attention to the city laws and give you priceless business and tax counsel accordingly.
You do not have to be shut out. We keep you and your firm up-to-date about every single aspect of your tax plans and right up to its execution.
Decreasing tax expenses results in more profit which is the core aim of any business in the first place. Therefore you should come to us at SmartCPA to hire a technical tax services expert Pomona, CA. our address follows below.
Hire a Tax Planning Expert Pomona
A lot of business owners have failed to recognize the importance of having a tax plan until their omission has done some serious damage. While many big companies have a partner who handles their tax-related issues which gives these organizations the leeway to function efficiently, the small and midsized enterprises don't seem to think along this path. They hire individuals to offer many services at the same time. The outcome is a decline in what this class of people delivers. For a change, SmartCPA is giving small and medium-sized businesses the opportunity to punch above their weight and excel regardless.
Our team comprises of experts in different areas geared at giving our client an edge in today's highly competitive marketplace. And we continuously have done our job seamlessly and without problems. While helping our clients with their tax plan is one of our objectives, we provide other services aimed at ensuring the businesses of our client runs smoothly. These services include strategic planning, cash flow management, bookkeeping, and several others. Having SmartCPA take charge of all of these areas of your business increases your workforce without any significant increase in expenditure since our team becomes yours. Every employee of ours is aware of what his/her job entails and, they go about it diligently. With the sort of experience seen in our team, it's impossible for things to go wrong. Get in touch with us through the details below and watch your business soar beyond your wildest dreams.
SmartCPA
5843 Pine Ave
Chino Hills, CA 91709
833-394-5758