How easily available are tax and accounting services in Rancho Cucamonga?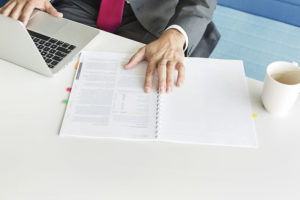 Rancho Cucamonga is one of the most recommendable cities for living and starting a business in California and America at large.
The city has several world-class structures and its proximity with major transport hubs makes it able to attract large corporations, thereby consistently expanding and industrializing the city.
Rancho Cucamonga also is the 13 th richest neighborhood in the state. As of 2019, the population of the city was 177,603 residents. The city lies at about 37 miles to the east of Los Angelesand is bordered by cities such as upland, Ontario, San Gabriel Mountains, and Fontana.
For a city with the accolades and quality of Rancho Cucamonga, getting most services shouldn't be difficult. As there are large organizations and firms in the city, there is also a huge demand for professional services like tax and accounting.
So, to survive in a wild business environment like Rancho Cucamonga, you must get everything right. While tax and accounting can be easily hired, finding a firm with dependable service is the difficult part.
However, if you're here, you're in luck. SmartCPA is one of the most reliable firms for tax and accounting services in Rancho Cucamonga.
SmartCPA has assembled some of the most dedicated and motivated business attorneys and certified public accountants whose career is sole to help you out of every accounting and tax issue.
Filing your taxes late or wrongly can wreak as much havoc on your business as poorly done accounting. Let SmartCPA handle your tax and accounting and keep your businesses away from the IRS prying noses.
We have up to three decades of experience in the industry and thousands of clients state-wide who are pleased with our service.
We offer our clients a no-charge case evaluation and business consultation and set out to work almost immediately. Reach out to SmartCPA today for reliable tax and accounting services in Rancho Cucamonga.