Riverside Certified Public Accountant
Find the best an experienced Riverside Certified Public Accountant
Riverside Certified Public Accountant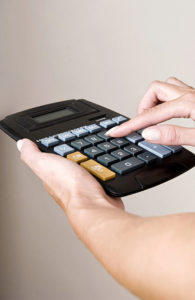 The benefits of having a seasoned professional handling your books are massive. From bookkeeping to auditing, you are certainly going to be relieved of a lot of stress which would have eaten deep into the time you should allocate to efficiently run your business. If you are in Riverside, CA and looking to hire the services of a certified public accountant, then you should stop over at SmartCPA accounting firm.
At SmartCPA consults we have built a brand known to be efficient, reliable and dependable. We have some of the most revered certified public accountants in Riverside who are disposed to perform all your bookkeeping, taxes, government audits, and even financial planning. Our accountants are not merely ceremonial but have been conferred with the title by the American Institute of Certified Public Accountant, so you can be sure that they would perform their duties judiciously and ensure your business continually thrives.
We at SmartCPA have been in business for over 2 decades and in this time frame assisted lots of businesses and individuals in Riverside, Ca and environs get an up-to-date book as well as accurately audit their accounts and even recommend methods which we believe would aid your business to grow and save costs at the same time. With a wealth of experience (over 50 years of collective experience), our certified public accountants are battle tested and observed to be fit to handle whatever accounting and business trouble you throw their way. Let us help you scale up your business and keep it free from having a running with the IRS. Consult us for free today!
SmartCPA
5843 Pine Ave
Chino Hills, CA 91709
833-394-5758