Hire an Experienced Riverside Tax Consultant
Riverside Tax Consultant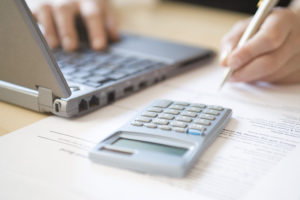 If you are scared of facing the IRS or other agencies requesting for your business and transaction data, it may be time to seek help from a professional. Except for someone who is well versed in tax issues, and with a simple tax or financial situation, you cannot just go through the tax return filing on your own without having a few slips here and there. These slips may turn out to give you a huge stress in the long run.
It is a wise choice that you find a way to hire the services of an expert tax consultant so that you will have peace of mind and confidence as you face the annual program.
To secure the services of an expert tax consultant riverside, CA, come to SmartCPA.
At SmartCPA, we do not just listen but we pay a dedicated attention to your tax needs and find ways to help you make the best decisions.
We have a team of highly qualified tax consultants who have spent years acquiring the important skills involved in tax consulting and solutions.
SmartCPA offers a no-cost consultation and a free case evaluation. We would also be there to take your questions any time you call us or walk into our office. We have a proper understanding of the tax laws and changes and we have strategies of helping you make smart use of your tax refunds and benefits.
Quality services await you. Secure the services of an expert tax consultant Riverside, CA with the following details.
SmartCPA
5843 Pine Ave
Chino Hills, CA 91709
833-394-5758