Riverside Tax Services and Tax Planning
Seek the help of an expert Riverside Tax Services and Tax Planning
Riverside Tax Services and Tax Planning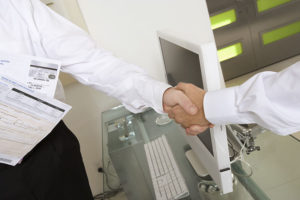 In today's competitive financial environment and the dynamic business world, the government has placed much importance on tax compliance and is stern on defaulters. The effect of not having your tax sorted out diligently can be tax liability, which is akin to sitting on a time bomb.
Business organizations are aware of this and hence the need to hire not just any tax advisor but a topnotch tax service expert. In the city of Riverside, CA, where tax compliance is expected from every individual or business, you can hire a topnotch tax services expert at SmartCPA.
SmartCPA isn't just a firm but a 5-star tax advisory setup, known all over the state (California). Talk about having a team of the best tax services experts in the state and several decades of experience under the belt.
We take clients' success very seriously and work with all seriousness and aggressiveness to achieve that aim.
If what you seek is a personalized tax plan with strategies that best suit your business, then we have got you covered. Besides that, you will be fed with updated and best business and financial counsel for which no extra charges are requested.
Many businesses in Riverside, CA have reached their peak because of the intense and detailed attention coupled with informed tax solutions that we offer and yours cannot be an exception.
Reach out to us today (our address is listed below) grab your chance to hire a topnotch tax services expert Riverside, CA.
Get a Tax Planning Maestro Riverside
The progress of your business is tied to how effectively its tax burden is managed. But top-notch tax management is almost impossible without a near-perfect tax plan. This complicates an already complex situation; thus galvanizing the need to have an expert handling this segment of your business. Finding the highly skilled individual to do the job isn't exactly straightforward. However, you don't have to expand that search since SmartCPA is capable of taking charge of the situation and deliver a potent tax plan.
In Riverside, CA, SmartCPA has assisted small and midsized businesses with different services needed to prosper their business. We have the skilled manpower to do a good job every time a client requires our input. As a certified public accounting firm, our expertise isn't restricted to tax alone. SmartCPA provides a myriad of services ranging from payroll management and accounting services to succession planning and quality control supervision. Any business owner who's serious about taking his/her enterprise to the zenith understands the importance of these services to the success of that journey. Putting your trust in us at SmartCPA might seem like a big risk to take, but it's totally worth it. Your business would be given the needed lift to excel regardless of the surrounding conditions. Our team consists of individuals with about 50 years of combined experience, and they know what's at stake. If you are enthusiastic about having SmartCPA get started on putting your business on the world map, reach out to us through the details below:
SmartCPA
5843 Pine Ave
Chino Hills, CA 91709
833-394-5758