Accounting and Bookkeeping Services in San Bernardino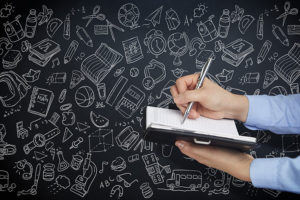 Saint Bernardino or San Bernardino is the throne city of the San Bernardino County and spans a huge 81 square miles from the south of the San Bernardino Mountains to the foot of the San Bernardino valley.
The city is home to many prominent structures like the Fox Theater, the California State University, Robert and Frances Fullerton Museum of Arts, San Manuel Stadium which is used by the Inland Empire 66ers (a baseball team) as their home turf, the largest outdoor amphitheater in California (San Manuel Amphitheater), as well as the California theater.
San Bernardino, which is home to about 215,781 residents also harbors the original site of McDonald's, now the McDonald's Museum.
Do you have a business in San Bernardino? Is it a new one or you just branched an existing business in the city? The city has business laws that regulated business activities and the authorities are strict about it.
Any business that doesn't work according to the laid down laws may face problems hence it is important that proper business accounting and bookkeeping services especially should be efficiently done.SmartCPA is here for you.
Talk about a firm that understands the laws of the state and city of San Bernardino have been in the city for decades and know what is obtainable. Talk about a firm with several certified public accountants that are passionate about helping businesses to succeed.
SmartCPA is accessible anytime of the day for your questions and ready to give free consultation to clients who want to push their businesses to the next level.
Once you hire SmartCPA, all the staff set to work immediately and there is no stopping until your business ledger is cleaned. With almost 3 decades of experience in the field, there is no issue that we haven't come across in the past and we always have ways of going around problems.
For proper accounting and bookkeeping services in San Bernardino, contact SmartCPA today.