Temecula Accounting and Bookkeeping Services
Get a proficient Temecula Accounting and Bookkeeping Services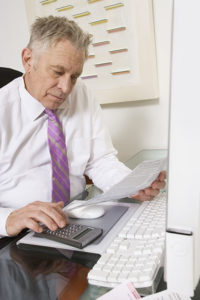 Are you looking for a cost-effective way of handling your accounting services in Temecula? You should consider hiring a renowned accounting firm with experienced accounting experts who have the technical knowledge, and skills needed to effectively handle your accounting needs no matter the complexity or size. For residents or businesses in Temecula, SmartCPA certified accounting firm has been the accounting service provider of choice due to the quality of service rendered by the professionals in this firm. Our accounting firm has been in business for over a quarter of a century and in this time serviced the accounting services of Temecula, CA residents, and business in their thousands.
SmartCPA accounting consult is dedicated to relentlessly handling your financial concerns, so if you choose to hire us for your small business accounting needs, you are sure to have the best service experience. For one, all our staff members become a part of your team and would be dedicated to helping you keep an outlined book, so you can focus on running your business efficiently and making more money. Our top-notch reputation acquired over the years as a trusted firm offering accounting services in Temecula indicate our expertise and commitment to our clients. If you choose to let us at SmartCPA certified accounting consult take on your accounting needs, you can monthly, quarterly or yearly report of accounting documents like bank reconciliation, balance sheet, and income statement. We would also satisfactorily help you maintain a clean ledger and offer you unlimited consultations to help you make more money. Want to get started? Reach out to us a free consultation.
Hire an Efficient Bookkeeping Services Expert Temecula, CA
Every business you see is in for the gains. It will be hard to know if you are making gains or not when your finances are not being organized. So also, every business has to pay taxes. If you do not know your income and expenses or are unable to track your payables and receivables, you might have little or no idea of the amount your tax is and that is a gateway to serious trouble from the Internal Revenue Service.
So how do you steer clear of these negatives? You will need to hire efficient bookkeeping services from a trusted agency around you.
Is your business based in Temecula, CA? Then you can get efficient bookkeeping services at SmartCPA.
An agency with a team of highly experienced business accountants, SmartCPA is a superior company giving businesses useful business solutions over the years.
We have the best and latest technology in bookkeeping and our experts are regularly on course to improve their expertise in the practice.
When you put a call to our office, an efficient bookkeeper will reply and take up your case immediately. Depending on the system you want, we can ask for your data files via email or in some cases, we can come to your company to get them if the need arises.
It goes to show that we do not give any upfront charges. Our aim is to put your business back in the black and our dedicated experts make sure of that. We also give useful advice as to how you can keep your transactions traceable in the future to avoid loss of data or income.
Now is the best time to hire an efficient bookkeeping services expert Temecula, CA. our contact details are seen below.
SmartCPA
5843 Pine Ave
Chino Hills, CA 91709
833-394-5758