Seek the help of an experienced Temecula Tax Consultant
Temecula Tax Consultant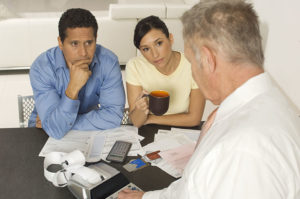 You probably haven't hired a tax consultant because you don't know the benefits of hiring one. You may have been doing your taxes in the past but how sure are you that you have been doing it correctly? While statistics say that on the average, it takes individuals 13 hours to do their own taxes, the effect might be much more. If you make errors, you may need to start over or get lost in the complications involved. By the way, it is almost impossible to do your taxes yourself if you have no sound knowledge of the procedures and details. You may end of paying more for a consultant to come to fix the errors and wasting more time. Except you have a simple financial status, your taxes should be handled by a professional.
A tax consultant is one who you should hire to do your taxes. Have you experienced an unsatisfactory service from a professional before and are now wondering where to hire a reliable tax consultant Temecula, CA? If you are reading this, then you are here – SmartCPA.
We are a superior five-star tax consulting agency who has gained vast experienced in working with individuals, small and large organizations and helping them solve their tax-related complications.
We have spent more than two decades in this practice and we have what it takes to give you the peace you deserve. We can strategically and legally lower your tax liability and optimize your tax benefits.
Our clients are offered a free consultation. You can also be sure of getting personalized services tailored to your business alone.
Make an appointment with us as your schedule gives liberty either by putting a call through to us or contacting our office with the following address.
SmartCPA
5843 Pine Ave
Chino Hills, CA 91709
833-394-5758