Temecula Tax Services and Tax Planning
Get an efficient Temecula Tax Services and Tax Planning
Temecula Tax Services and Tax Planning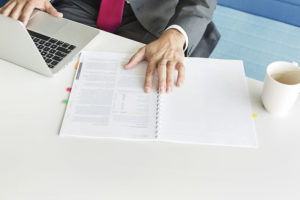 An adequate tax plan and execution can help you avoid tax-related stress in your business. After getting your tax compliance properly sorted, you will enjoy benefits like having more tax-free income, have a chance to pay fewer tax charges on your estates and investments to mention but a few.
If you have a business in Temecula, CA and wish to keep the Inland Revenue away from your doorsteps, then it is important that you hire trustworthy tax services expert to sort things. You can get one at SmartCPA.
Our firm not only boasts of the most trustworthy tax experts in Temecula, CA but all over California and United States.
We have amassed a wealth of experience that we use in handling several individual tax programs to help businesses grow to their peak with ease.
We are aware of the dynamism of the tax laws and as such keep our clients updated on every change that occurs from time to time. The secret of our exploits in this practice is as a result of the devotion of our experts towards ensuring the success of both small and large businesses alike.
We will give you important accounting advice which are in line with your city laws, and what's better? It comes at no hidden charges!
Hire a Tax Planning Expert Temecula
Do you want to cut down on your taxes legally without having the IRS on your back? A well thought out tax saving strategy by a tax planning expert could help you achieve that. For residents and businesses in Temecula, SmartCPA certified accounting firm is the preferred hub to find trusted and experienced tax planning experts to help cut down on tax liabilities and ensure you save more for yourself, your business and your family.
Our tax planning experts in Temecula are familiar with the tax laws, tax codes and tax regulations of the state and work tirelessly to ensure that you are recommended tax saving strategies which would affect savings positively. We work round the clock to ensure that our tax-saving strategies is up-to-date and would effectively reduce your tax liabilities all year round and not only at the end of the year.
Having over 20 years of experience in this field and a track record of achieving what we say we will for our clients have endeared us to businesses and individuals in our market. With our tax saving strategies, you are sure going to be able to give more, increase your wealth faster, and keep a legacy (estate or other assets) for your family and more. Our strategies involve splitting income, using nontaxable (by either state or federal or both) investments to make profits, using pension plans and similar investment choices to defer tax liabilities and more. If you would like to fully understand how our tax planning expert in Temecula would help you cut down on liabilities, schedule a free consultation today.
You too can also take advantage of our topnotch services and hire a trustworthy tax services expert Temecula, CA. Our address is seen below.
SmartCPA
5843 Pine Ave
Chino Hills, CA 91709
833-394-5758