Upland Accounting and Bookkeeping Services
Top rated a skillful Upland Accounting and Bookkeeping Services
Upland Accounting and Bookkeeping Services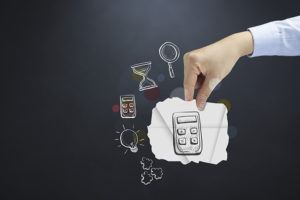 Need help with your accounting and bookkeeping or need an expert to help you prepare your financial statement? If you and in Upland and require the services of an accounting services expert, there's no better accounting company to contact than SmartCPA accounting firm. Why SmartCPA? SmartCPA is a certified accounting firm which houses a team of not just certified public accountants but also certified payroll specialists and finally experienced attorneys. So whether you need to have accurate books or you need to be well-represented in front of the IRS or in a tax court, we have got your back.
Our staffs have over 50 years of collective experience and they put these to do good use to help you get the work done. SmartCPA is geared towards delivering quality accounting services to individuals and businesses in Upland, CA, so if you are ever in need of an accounting services expert in Upland, don't fail to reach out to us. Some of the key accounting services we offer clients interested in our expert service include bookkeeping (monthly, quarterly or annual), preparation of financial projections, financial statement preparation, preparation of workers' compensation return and many others. If you are looking for a trusted accounting firm that has the needed manpower to service your accounting needs or in worse cases, legal battles (protecting your interest in tax court), SmartCPA certified accounting firm is the right call. Let us help serve you better, contact us and take advantage of our free consultation today to get started.
Get an Experienced Bookkeeping Services Expert Upland, CA
Businesspersons are conversant with the statement, "you need to organize your company's bookkeeping." Yes. As a businessperson, you must have been told that a lot. However, if you haven't done that yet, the first question would be, "how do I go about it?" the answer to that is, "you need to hire an expert."
"But where can I get an experienced bookkeeping services expert upland, CA?"
In the city of Upland, you can get quite a number of bookkeepers and bookkeeping firms but if you need an experienced expert to handle your financial affairs, then SmartCPA is the firm to turn to.
If you want a firm with the finest bookkeepers all over California, then it's us.
If you want a firm with the latest software in bookkeeping as well as dedicated accounting services and solutions, then you're looking for SmartCPA.
Our services are easily affordable because we only receive payments after the job is done – implying no pre-payments on your part. We give our best and ensure that your business will thrive despite the high competition in the city. Our services are personalized to suit your business needs as well as to be in line with your city's laws.
Whether you want daily recording, weekly or on monthly basis, we are here for you. Copies of your financial data are often stored at safe banks for future references or emergencies.
It is left for you to decide if you want your business to grow or not but if you want growth; let SmartCPA play this critical role. You can reach us by calling our phone number or visiting our office address.
SmartCPA
5843 Pine Ave
Chino Hills, CA 91709
833-394-5758