Upland Certified Public Accountant
Seek the help of an experienced Upland Certified Public Accountant
Upland Certified Public Accountant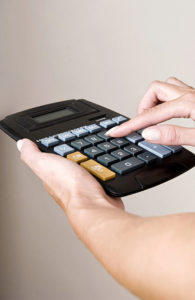 You are probably thinking of how to get out of debt and make your business become more profitable by cutting costs and effective financial planning, you can actually achieve this by hiring an expert certified public accountant in Upland. Even if your books haven't been up-to-date in a while, an exceptional accountant would be able to help you put it up to good standing.
If you are considering hiring the services of an expert certified public accountant in Upland, CA come and visit us at SmartCPA accounting firm. We are a leading accounting and business management firm in California with over 20 years of continually helping residents both individuals and businesses (small and large corporations) handle the rigorous job of bookkeeping auditing financial fiscal planning, budgeting, taxes and so on, so they can go back to doing what they know best – effectively organizing and building their business.
SmartCPA accounting is known for the premium service offered and works with only the best service providers in the accounting and business field. Our staff list includes attorneys, certified payroll experts, and certified public accountants that are all ready to help you grow your business. Hiring one of our certified public accountants in Upland to work with you would see that you and your business interest in captured and duly followed. We diligently serve you and ensure you get the best accounting service in the whole of CA. Don't take our words for it, contact us today for a free consultation to experience our thrilling service.
SmartCPA
5843 Pine Ave
Chino Hills, CA 91709
833-394-5758