Upland Tax Services and Tax Planning
Find the best an intelligent Upland Tax Services and Tax Planning
Upland Tax Services and Tax Planning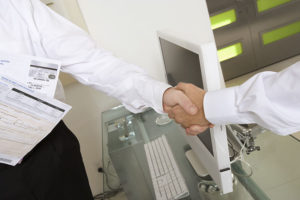 Upland in California is a competitive business environment and hence makes a lot of revenue for the government from tax returns. For every business to remain alive and in Inland Revenue's good books, there ought to be a strict compliance to tax. A strict compliance with tax results in lesser tax accumulation over time. Besides that, your company can afford a larger profit margin.
Proper tax preparation can only be done by an outstanding tax service expert. In Upland, CA, you can hire an outstanding tax service expert at SmartCPA.
SmartCPA is always ready to get to you the moment you are ready to turn your business around. All you have to do is reach out and take advantage of our zero-upfront charge service and let us do the rest.
We are relentless in our wish to see your business grow that is why we tailor every of your accounting needs strategically to blend with your business and city laws.
We have more than 20 years of experience in this practice and are proud to have helped many businesses reach their goals with ease.
Our experts are mandated to offer sound legal counsel to you to ensure that you do not violate the business and tax laws of the city of Upland.
For detailed knowledge of the current financial trends and grade 'A' tax planning solutions for the best results, reach out to SmartCPA and hire an outstanding tax service expert Upland, CA. the following is our address details.
Hire a Tax Planning Expert Upland
If you are thinking of growing your assets, then keeping Uncle Sam out of your pocket by implementing tested and trusted tax planning strategies which would help you cut down on your taxes legally is the solution. You need to work together with a tax planning expert to get this done. In Upland, SmartCPA certified accounting firm is the right place to be. We are an experienced company with a track record that details our effectiveness in the services we offer. Our team comprises of expert attorneys, certified payroll specialists and certified public accountants that are ready to strategize and recommend best ways to save costs and cut down your tax liabilities legally.
SmartCPA is a firm with over 20 years of actively being involved in tax planning and related services for businesses and individuals in Upland, CA and we have in this time delivered services which have been 100% satisfactory to our clients. Some of the benefits of having our Tax planning experts in Upland work with you include reducing income taxes so you get to keep most of your earnings, reducing estate taxes so your family would enjoy the legacy you leave for them. We achieve these by finding tax deductions, shifting expenses or income between years so they can be taxed at lower rates and more. Since we are working for you and not the IRS, you can rest easy knowing we put in the best of efforts to ensure you actually cut costs and not accumulate fees. Our tax-saving strategies are effective and legal, so there's nothing to fear. Contact us today to proceed.
SmartCPA
5843 Pine Ave
Chino Hills, CA 91709
833-394-5758