Walnut Accounting and Bookkeeping Services
Get a competent Walnut Accounting and Bookkeeping Services
Walnut Accounting and Bookkeeping Services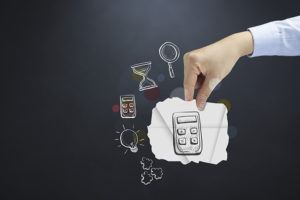 There are many types of accounting services you can require in your business, and you need an all-round accounting services expert to handle them. From bookkeeping to chartered accounting, forensic accounting, account auditing, tax accounting and financial controller services only an experienced accounting expert can satisfactorily handle all the different types of accounting services. This is where we come in at SmartCPA accounting firm. We are a certified public accounting firm that provides access to some of the most revered accounting experts in Walnut and the state of California as a whole. If you require expert accounting services in Walnut, CA, we are the right firm to contact.
We have worked with many businesses in the course of our over 25 years of establishment and have assisted them in all their accounting needs. Our team is made up of adept attorneys, certified public accountants, and certified payroll specialists dedicated to relentlessly serving you. If your case needs representation in tax court or in front of the IRS, SmartCPA has got you covered as our attorneys and CPAs are licensed to represent you and eager to do justice to it. If you are concerned about a well-done job, look no further than our recognized accounting firm that has a vibrant team with more than 50 years of combined experience. You can be sure of quality service and 100% satisfaction. Get started today by taking advantage of our free consultation service. Contact us today at the office below
Secure Topnotch Bookkeeping Services Walnut, CA
Maintaining and controlling the financial process of your company is an onerous task. You have to record transactions periodically, keep track of payables and receivables, creditors, debtors and much more. You also have to track your tax records and compliance.
You can only do these when you secure topnotch bookkeeping services in your city. In walnut, CA, you can find such services at SmartCPA. An agency known all over California for its top-class business solutions, SmartCPA has become the toast of many business owners.
Our services are carried out by highly trained experts who have held their own despite the high amount of competition in the industry. First of all, you enjoy a free consultation from us. Secondly, we study your company's financial trend and suggest the best way to correct any error.
Our experts have the latest software that is used in bookkeeping and some of the best strategies to take your business to unthinkable heights.
What about the law?
Yes, the law of your city is dynamic, so the law governing your taxes and business regulatory activities. You have to understand the law in order not to violate any. This is something we have mastered and understood. Our strategies are strictly under the jurisdiction of city laws and government. We also help you avoid huge taxes by correctly organizing your tax payables and thereby creating more profit for your business.
Hiring our services comes with a free consultation so that you do not have any barriers to quality bookkeeping services.
Want your business to keep functioning smoothly? Then you have to secure topnotch bookkeeping services walnut, CA today at SmartCPA. Our contact details are as shown below.
SmartCPA
5843 Pine Ave
Chino Hills, CA 91709
833-394-5758