Walnut Tax Services and Tax Planning
Top rated a knowledgeable Walnut Tax Services and Tax Planning
Walnut Tax Services and Tax Planning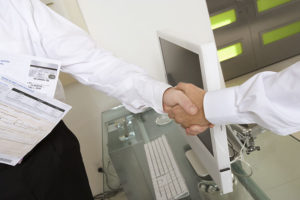 Do you intend to secure your finances? Of course, everyone does. One of the best ways to do this is to seek sound counsel from experienced estate planning experts because you can hardly do it on your own (except it is your profession). Estate planning involves many arms of asset organization and also financial solutions. A tax service expert is most reliable in helping you with your financial planning involving taxes.
Residents of Walnut, CA who are on the lookout for an experienced tax services expert can visit us at SmartCPA.
A trial will convince you that we are a 'grade 1' institution and what we stand for is excellence. With our wealth of experience, we have been in charge of the growth of several businesses here in Walnut, CA.
At SmartCPA, the satisfaction of our clients is our passion and we have a team of established experts who have dedicated their entire careers to seeing you reach your goals.
We have all of the latest information on the laws governing tax compliance of every city in California and we do all necessary to ensure these are never breached. You will also get great advice as to how you can contribute your quota towards ensuring you keep your tax at the barest minimum and make good use of opportunities.
You do not have to be cut off as we will put you in the know on the schemes and strategies we employ so you can have a full representation and peace of mind.
Hire a Tax Planning Expert Walnut
As a business owner, if you can legally cut down your tax liability by following ethical and guaranteed ways, you are most likely to be interested. Here's the thing, you can. All you need to do is simply work with a tax planning expert in your business location to figure out the ways you can legally reduce spending on tax and focus on expanding your business and making a profit. SmartCPA accounting firm is a highly revered certified accounting company which has been in business for over 20 years offering accounts, and tax-related services to businesses and taxes in the Walnut area.
At SmartCPA certified accounting company, we pride ourselves on the value we offer our esteem clients, ensuring you are overly satisfied with service rendered. Our accounting firm has professionals in every aspect which would help to ensure your business needs are handled from certified public accountants to attorneys and certified payroll experts. SmartCPA was founded to help businesses and individuals tackle all the problems they face with their finances.
We work diligently for you and not the IRS, so you can be sure that we are all about helping you with tax strategies which would reduce those tax liabilities. Our recommended tax saving strategies will help you grow your wealth more by reducing the taxes you pay on your investments, they'll also help you retire as you like by cutting down retirement distribution taxes, and so on.
If you are interested in our tax planning services in Walnut, be sure to reach out to us today for a free consultation and how to get started.
All you need to do to get an experienced tax services expert Walnut, CA is to come to our office at our address written under.
SmartCPA
5843 Pine Ave
Chino Hills, CA 91709
833-394-5758