Seek the help of an experienced West Covina Tax Consultant
West Covina Tax Consultant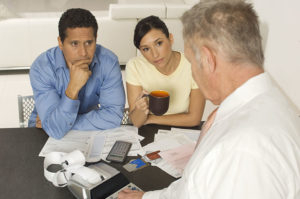 SmartCPA specializes in catering to the tax needs of various individuals or clients in West Covina and California as a whole. We have you covered when it comes to a comprehensive and understandable planning of your tax as well ensuring regular tax compliance and strategic reduction of your tax liabilities.
We help you make smart choices concerning your tax returns and benefits as well as ease the looming stress of any coming tax season. We work with individuals, small businesses and even trading corporations. We approach your case with caution and dedication and our only aim is helping you to safeguard your interests and watch your life and business attain unimaginable heights.
Tax procedures as you know can be really daunting. To avoid any errors, you will have to be updated with the constantly changing tax laws as well as go through the filing process, review of your financial position among others.
Our experience in this practice has been our edge over others. We have spent more than three decades helping residents of West Covina be in the good books of the law and avoid the headaches that come with the IRS.
We offer our clients free consultation and flexible hours of appointment. By implication, you have nothing standing between you and quality, personalized services. You will also be kept abreast with the changes in the tax laws and given free advice on how you can avoid actions or inactions that can complicate your tax-related issues in the future.
You owe yourself and your business expert tax advice for peace and growth. Hire an expert tax consultant West Covina, CA by contacting SmartCPA with the following details.
SmartCPA
5843 Pine Ave
Chino Hills, CA 91709
833-394-5758