Whittier Accounting and Bookkeeping Services
Top Rated an Experienced Whittier Accounting and Bookkeeping Services
Whittier Accounting and Bookkeeping Services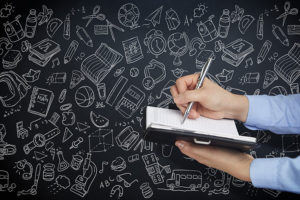 As a small or medium scale business owner, you can look towards hiring the services of an external party when it's time to prepare your financial statements. Doing this could be cost-effective and practical when compared to hiring an experienced staff team and putting them on retainers. If you are considering hiring an accounting services provider in Whittier to handle and competently prepare your financial statement in Whittier, you should look towards SmartCPA accounting firm.
SmartCPA consults and accounting firm is a reliable accounting firm based in California, we have for over two (2) decades handled the accounting services of Whittier residents proficiently. Our team of experts is both knowledgeable and experienced in the accounting field and has a collective experience of over 50 years which we put to good use for our clients. At SmartCPA, we offer our esteemed clients a range of accounting services including but not limited to preparing financial statements, bookkeeping (monthly/quarterly/annual), preparing financial projections, preparing workers' compensation return and a host of others.
If you are looking to save time with your accounting or to maximize your cash flow by cutting down unwanted expenses, you need to hire an expert accounting services provider in Whittier, and SmartCPA accounting consult is where they are at. Your plan for your business is to get profitable and a seasoned accounting services provider can help you with that. Talk to us at SmartCPA accounting firm about your accounting needs and we would be happy to serve you. Our free consultation service is a good place to start. Reach out to us today!
Hire a Bookkeeping Services Expert Whittier, CA
Are you experiencing a last-gasp rush to balance up your company's finances because the authorities want to have a look into it? Or you can't tell if you're in a profitable business or not. Have your taxes been wrongly paid or unpaid thereby causing the tax bodies to be on your heels? These and many more are the headaches that some businesspersons who haven properly organized their company's bookkeeping are going through. Probably, they thought they could do it on their own and save money, but then end up messing things and spending much more than they would have if they had hired a bookkeeping services expert from the get-go. This fate shouldn't be yours if you are reading this. But where can you hire a bookkeeping services expert in Whittier?
Many businesses that have flourished in Whittier, CA, have SmartCPA to thank.
SmartCPA is a company of accountants and bookkeepers who have spent years in the practice of bookkeeping services. We understand what the needs of a thriving business are and we adjust our services to fit that need for you.
We offer you customized services as you wish to suit yourself and your business. We also understand the dynamic nature of the laws governing businesses and tax in every city. The laws are different from city to city and we try to maximize each of your rights in the law to your advantage.
We give our clients free consultation and prompt replies and solutions to their bookkeeping needs.
Our experience of more than 5 decades has given us an edge in the industry and that is what we rely on in taking your business to the peak. Our software is new and updated with the latest bookkeeping simulator known as 'Paddle.'
To learn more, call our number or visit our address with the details below.
SmartCPA
5843 Pine Ave
Chino Hills, CA 91709
833-394-5758