Whittier Certified Public Accountant
Find the best an Experienced Whittier Certified Public Accountant
Whittier Certified Public Accountant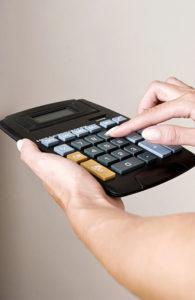 No entrepreneur wants to be called in for an audit. But earning more income and owning a business could increase the chances of getting a notice in your mail.
Having a professionally Certified Public Accountant by your side can help. Not only will they reduce the risk of being called for an audit, but you'll have an expert represent you in front of the IRS in case the agency decides to call you in for a meeting.
When thinking of hiring a Certified Public Accountant in Whittier, CA you should think of SmartCPA. SmartCPA provides a full range of accounting, bookkeeping, consulting, outsourcing, payroll and business services, either in your facility or at our office. At SmartCPA we provide our clients with qualified and certified accounting professionals who would accurately and painstakingly go through your books to ensure your financial records are in order.
Accounting services no longer require in-house staff and all the accompanying overhead expenses and hassles which is why when you join our firm, everyone in our organization becomes part of your team but technically not an in-house staff.
When it comes to the prices for our services, we provide the most reasonably priced accounting and tax services in Whittier, CA. We don't compromise on service quality as our services have been highly rated for years.
Our primary goal as a trusted Certified Public Accountant is to be available and to provide insightful advice to enable our clients to make informed financial decisions. You can relax knowing our services are exceptional and we don't plan to change the statuesque anytime soon. Take Advantage of our FREE business consultation today using the details below.
SmartCPA
5843 Pine Ave
Chino Hills, CA 91709
833-394-5758