Seek the help of an experienced Whittier Tax Consultant
Whittier Tax Consultant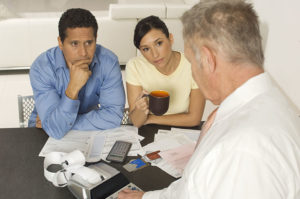 A tax consultant or advisor can help you in doing your business taxes and also give you important advice on how best you can structure your business. Businesspersons and taxpayers are faced with the problem of hiring the right tax consultant for their businesses. While the tax process is in itself quite daunting, hiring someone who takes dedication to understand your business and provide you with the exact advice you need could be more of a problem. There are a few things you need to understand before hiring a tax consultant.
You need to understand if your business needs you to hire a tax consultant. Sometimes all you need is a simple advice especially if you are in a simple financial situation. However, if it involves your bookkeeping and several other business papers, you may need someone who understands them to make use of them for you. Knowing what you need is important to your decision of choosing a tax consultant.
If you want to hire a topnotch tax consultant Whittier, CA, we recommend our company, SmartCPA.
We have a number of vastly experienced tax professionals whose primary aim is helping you and your business overcome any tax challenges you might be facing.
We are never tired of helping you. We offer relentless and tireless services as well as give perfect advice on how your tax benefits can be maximized and your liabilities minimized.
With our free consultation, you would save more money as well as the time when you hire us. If you want our topnotch services, you can get to us via phone or walk into our office at the below address.
SmartCPA
5843 Pine Ave
Chino Hills, CA 91709
833-394-5758