Whittier Tax Services and Tax Planning
Help of a skillful Whittier Tax Services and Tax Planning
Whittier Tax Services and Tax Planning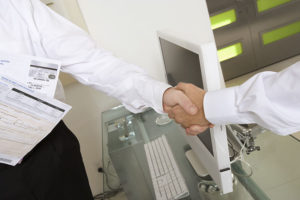 Have a business in Whittier, CA?
Do you want to sort out your tax compliance in the most efficient manner?
Do you want extra counsel on how you can manage your tax expenses to help your establishment save more money in the long run?
Or maybe you just cannot handle the accounting aspect of your business by yourself and want to free up time and energy to focus on growing to reach the limits and beyond.
A business owner has so many needs for their businesses to be the exact shape they want. However, the financial environment is competitive and dynamic at the same time and needs experts who are capable of producing results via their detailed knowledge of tax laws and reforms. To succeed in this aspect is to hire capable tax services experts to handle it. Such experts are found at our company, SmartCPA.
SmartCPA covers key areas in the state of California and the United States and holds a high repute for its premium tax services. Our company boasts of some of the best-trained tax experts in the practice as well as having a wealth of experience of more than 25 years.
Passion and dedication is our watchword and we do everything possible to ensure that every business busts through the glass ceilings. Our customizable service and free consultation are worth taking advantage of. Our packages also include the sharing of important tax ideas which will be useful to you and your company in decision making in the future. You do not have to keep your eyes peeled; we bring information to your doorsteps as per our day to day running.
Hire a Tax Planning Expert Whittier
With a solid tax planning, you should b on your way to drastically reducing tax liability, cutting costs and focus on making more money in your business. You might need to hire a top-class accounting firm with tax planning experts to help you go about this. If you are in Whittier and need a reliable tax planning expert to help you legally cut down your tax rates, then SmartCPA is your go-to firm.
SmartCPA is a certified accounting firm with highly experienced tax planning experts in Whittier. Our exceptional team comprises not just tax accountants but payroll experts and attorneys who are ready to help you strategize and put together the best way to save on taxes and maximize your income after-tax.
Having over 20 years of offering exceptional services to businesses looking for tax saving years, you can be sure we have you covered. Our recommended strategies help you reduce taxes paid on your estates, taxes paid on gifts, taxes paid on investments, taxes paid on your income as well as help you increase and keep your assets.
We want you to save your money with efficient tax strategies which you are sure to see results with. Our tax strategies are ethical and utilize strategies like tax deductions, deferring tax liabilities, and splitting income between legal entities or family members. If you are interested in saving more money for things you enjoy through careful planning and use of ethical tax strategies, then contact an expert in Tax Planning Whittier at SmartCPA.
SmartCPA
5843 Pine Ave
Chino Hills, CA 91709
833-394-5758