Accounting and Bookkeeping Services in Yorba Linda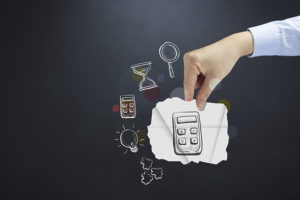 Yorba Linda sits just 37 miles to the southeast of Downtown L.A. in the Los Angeles metropolis and to the northeastern part of Orange County.
If for nothing else, people know Yorba Linda for being the birthplace of the 37th president of the United States, Richard Nixon. And it is in this city that he situated his presidential library and museum which has become a historical landmark for the whole country.
As of 2010, the population of Yorba Linda was pegged at 64,234. "Yorba Linda" was named in 1908 after a Californian rancher Bernardo Yorba and the city was named by Janss Investment Company.
In Yorba Linda, there are loads of businesses and workers whose salaries or income require proper accounting for tax planning and preparation purposes. Accounting and bookkeeping services require more than just peripheral or primary knowledge to get it right.
Business accounting goes beyond the mathematical plus and minus but cases like identifying and blocking fraudulent transactions, blocking and recovering of excess or undue bank charges, payroll services, tax planning, tax preparations, preparing a statement of accounts, and a host of other procedures.
These procedures are recurring and need to be done again and again as long as you remain in business.
Any business without proper accounting and bookkeeping will end up in the bad books of the IRS as well as run into debts and losses. That is why experts that provide quality accounting and bookkeeping services like SmartCPA were formed. Our target clients are small businesses that need help with their books.
Besides the quality service that SmartCPA gives clients, you can also enjoy unlimited business consultation for free! Our certified accountants are always on-ground to respond to all your questions and give you guidance on how best to stir your business.
SmartCPA is one of the most recommendable firms for accounting and bookkeeping services in Yorba Linda, California.