Do I Need A Certified Public Accountant for My Business in Yorba Linda?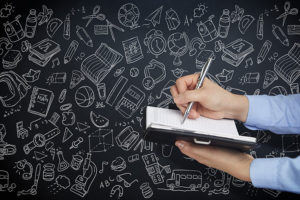 Orange County has many cities but one of the most popular is Yorba Linda not because of its relatively small size (population of 64,234) but because of its link with former president of the United States, Richard Nixon.
The 37 th president also erected a museum and library in the city. At a time, Yorba Linda was the best and richest city in Orange County and one of the best in the United States.
Recently in 2019, Yorba Linda experienced a tragic event where a Cessna from Fullerton airport crashed into a residence at 19700 Crestknoll drive and killed 5 people including the pilot.
Business-wise, Yorba Linda is progressive and sees good patronage from locals.
If you're just starting a business in Yorba Linda, you need the services of a certified account for several reasons:
Because you do not know what you do not know. Business accounting is a very complicated process and requires expertise to navigate.
The IRS isn't joking around. If you do not have your business accounts properly figured out, the authorities might come for you and this will incur fines and more money spent – something that could have been avoided.
A certified public accountant will always help you in your tax planning so that you can present the correct financial statement at the end of the year as well as giving an in-depth review of your company finances and spot any anomaly that may come around to hurt your business in the future.
One trusted accounting firm you can always rely on is SmartCPA. The firm consists of some of the smartest certified public accountants who have dedicated their careers towards helping businesses achieve their full potential in the city of Yorba Linda.
Our 30+ years of experience in the industry has shown us that the laws of the city are liable to changes and we must keep abreast to continually offer quality services to our clients. We have several thousands of satisfied clients and you can be one of them. All you have to do is reach out to SmartCPA today.