Affordable Tax and Accounting Services in Yorba Linda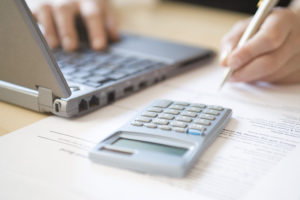 The small town of Yorba Linda has a strong sense of communalism, no wonder it is nicknamed the Land of Gracious Living. The early inhabitants of the small town of Yorba Linda came to farm and build ranches.
However, after the Pacific Electric Railroad was constructed, the farmers then had easy access to their supply markets. Yorba Linda is a great place to live and was nominated in the best 100 places to live.
Today, residents of the city enjoy facilities such as a notable library, Richard Nixon birthplace and library, Black Gold Golf Club, Equestrian Centre, and many others.
Accounting and tax navigation is about the most stressful areas of a business. That is why most firms require exhaustive fees to offer tax and accounting services to businesses in California.
This had led to under servicing of the small businesses and startups who cannot afford the exhaustive fees. SmartCPA was established basically to fight this problem.
Since SmartCPA came to the fore, small and medium businesses now find it easy to acquire professional tax and accounting services without heavy debits on their pockets.
Our team of trained and dedicated attorneys and accountants will stop at nothing until we have achieved all-around growth in your business and account.
We have had three decades of experience in this industry and our techniques change with the unstable tax and accounting laws of the state – which means we have an answer to every question.
There are thousands of people who have our firm as their go-to company when looking for tax advice and business consultation. Additionally, our business consultation is offered free of charge!
Do not let the crazy fees of other firms scare you from hiring professionals to handle your tax and accounting. You too can enjoy quality but affordable tax and accounting services in Yorba Linda at SmartCPA.